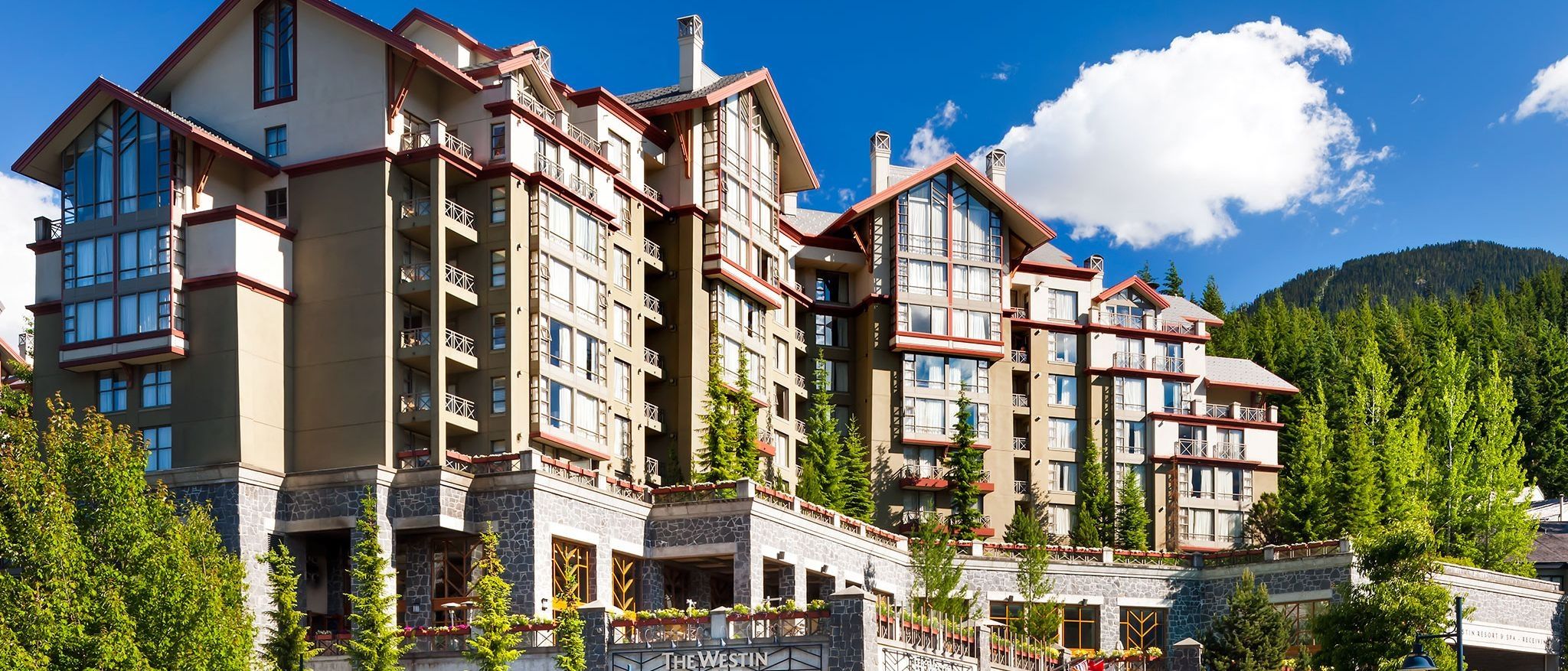 Travel Light and Leave Your Gear at Home
Save time, space, and baggage fees and leave your gear at home. The Westin Resort & Spa, Whistler has on-site gear lending programs in place year-round. Guests hitting the mountain can rent full ski and snowboard packages from the Whistler Blackcomb rental shop. For those heading to the WestinWORKOUT fitness center or one of Whistler's spectacular running trails, a selection of New Balance apparel is available, including shorts, shirts, socks, and shoes.
Is Whistler Even Better in the Summer?
As the weather heats up, so does the debate among locals and visitors alike. The destination's amazing winter activities meet their match with a plethora of summer fun for every type of traveler. Hiking, biking, golfing, rafting, ziplining, horseback riding, and ATVing just scratch the surface. Temperatures that often rise above Vancouver's have also created a thriving patio, beach, and water sports scene.
Guests Love to get Social with The Westin Resort & Spa, Whistler
As guests become increasingly social media savvy, so has The Westin Resort & Spa, Whistler. Our Facebook Page has become a prime place for guests to find deals. Twitter has become an extension of customer service where guests can ask questions, update their reservations, or even request towels. Our Guest Instagram Gallery displays tagged photos on our website to showcase the unique perspective captured by our guests.
Grill & Vine Brings Communal Dining to Whistler
A first in Whistler, the newly unveiled Grill & Vine restaurant boasts two large communal tables. Each raised table, made from an expanse of solid oak, is surrounded by twelve high-top seats. Tapping into Whistler's thriving social energy, the tables create a hub for new friends to meet, or large groups to easily gather.
It's a Heavenly Dog's Life in Whistler
With thousands of kilometers of beautiful hiking trails, numerous dog-friendly beaches and parks, and various dog-focused events throughout the year, Whistler is a year-round hot spot for the traveling canine. The Westin Resort & Spa, Whistler facilitates dog-friendly travel, catering to the overall well-being of both pet and pet owner alike. Upon arrival, guests will find a Heavenly Dog Bed® along with food and water dishes in their suite. The Concierge Team is on hand to make arrangements for dog-walking or sitting, or suggestions for dog-friendly activities. Plus, unlike most local hotels, there is no charge to bring your dog along to the Westin. Learn more about our Westin dog family here.